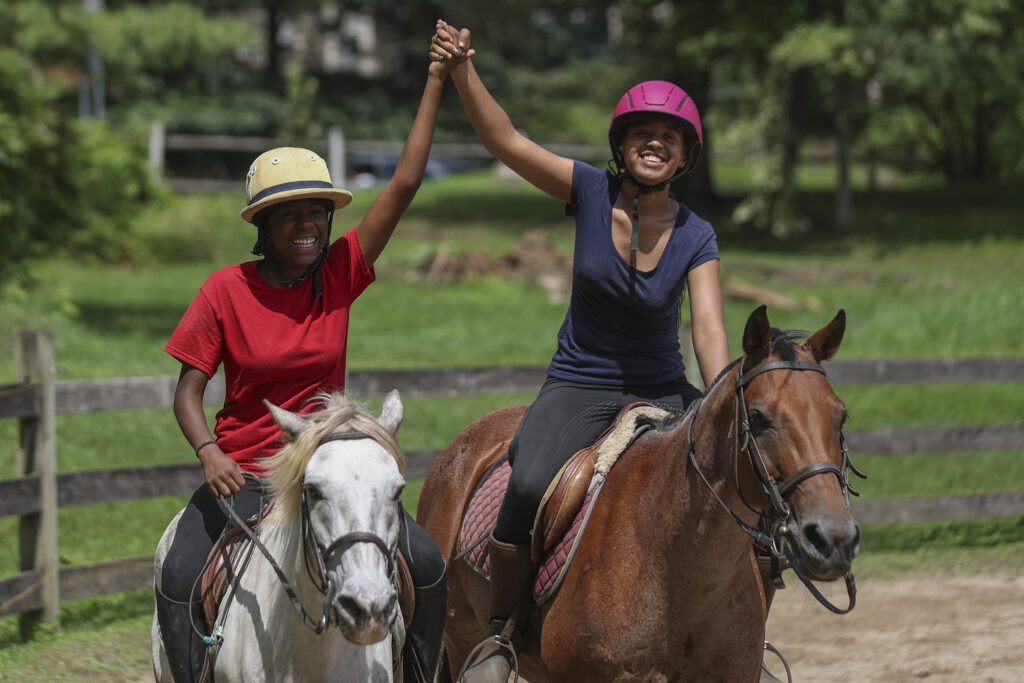 Mission Statement
Work to Ride provides activities that promote discipline, self-esteem, motivation, social development, life skills, academic achievement and physical fitness through year round equestrian programs that encourage long term participation. In addition, educational and cultural resources are provided to participants and the community-at-large, as well as vocational guidance and opportunities for careers in related fields.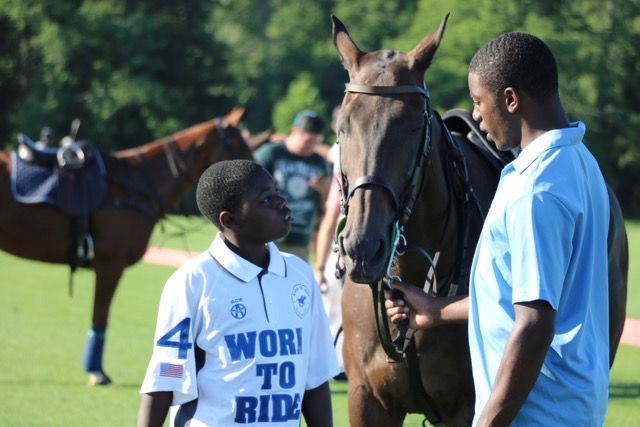 Our Mission
Founded in 1994, Work to Ride (WTR) is a 501 c3, nonprofit community-based prevention program that aids Philadelphia's under-resourced youth through constructive activities centered on horsemanship, equine sports and education. The program is housed at Chamounix Equestrian Center, located in West Fairmount Park, Philadelphia. This setting provides a unique opportunity to bring Philadelphia's youth in contact with animals and nature.
Work to Ride is designed as a long-term program for 7 to 18 year-old youth who must commit to a minimum of one year of participation. It is, however, expected that participants will choose to remain with the program through high school graduation. Work to Ride graduates receive help with college enrollment, and most also choose to return to Chamounix to mentor new participants.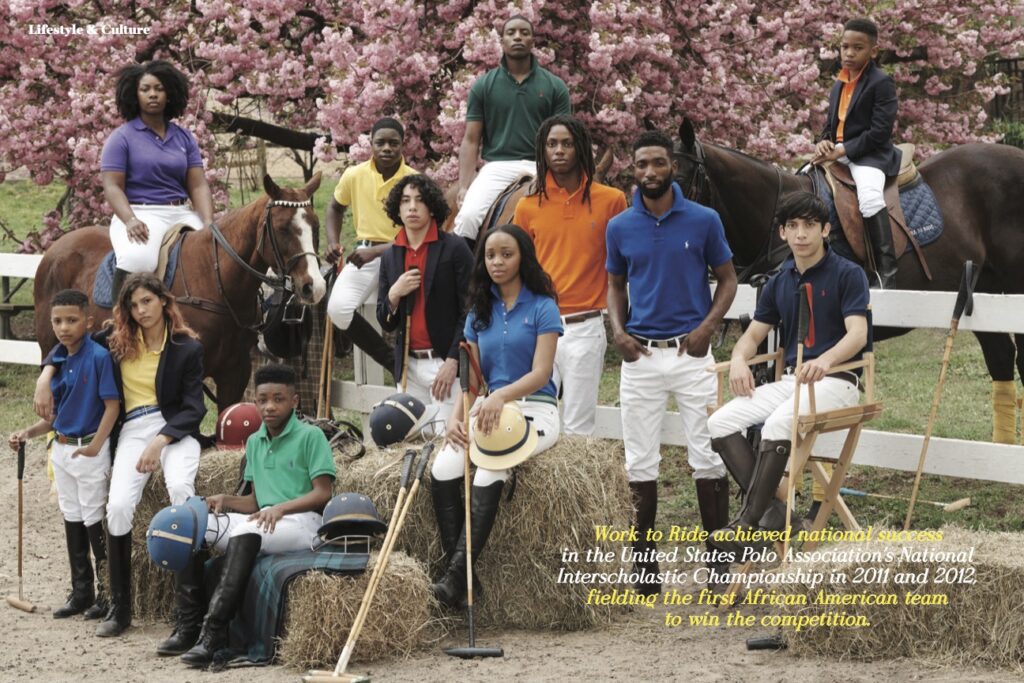 Our Vision
Work to Ride provides a safe haven from the day to day toll inflicted on youth by poverty. Participants develop discipline, responsibility, and life skills through training, riding, and performing horse care and barn management chores. They also develop confidence, self-esteem, and the skills necessary to complete successfully in their chosen activities.
The youth are allowed to choose among various horse sports. While most are trained and talented in several sports, polo has proven to be the perennial favorite of Work to Ride youth. In addition to acquisition of life-skills, Work to Ride also emphasizes the necessity of academic achievement. Staff and volunteers provide after school tutoring to help students maintain the passing grades required for program participation.
"I would have done just about anything to be part of this new world we had stumbled into. Maybe I didn't have the words for it yet, but I instinctually knew that the barn was safer, better, than home—an island in the middle of all the trouble that we couldn't escape otherwise. And I was determined to do anything I could to keep coming back."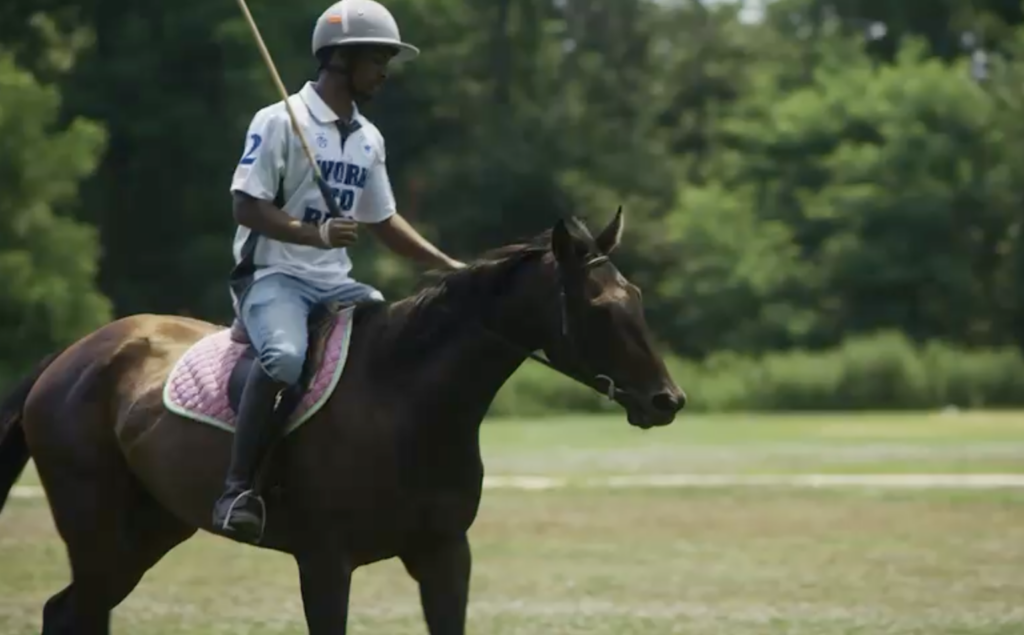 Why Does it Work?
Work to Ride programs and activities are designed to explore new ways of engaging youth in significant educational, social and cultural experiences that are otherwise unavailable. The youth build relationships and develop problem-solving skills through spirited teamwork and cooperation. Activities at the stables as well as during competitions and trips allow participants to interact with diverse people and to be exposed to a variety of new experiences.
Additionally, Chamounix Stables becomes a "home away from home" for participants. Spending time there helps youth develop family-like relationships that become integral components of their lifestyles. Participation in Work to Ride teaches the youth that the combination of hard work and supportive relationships leads to success.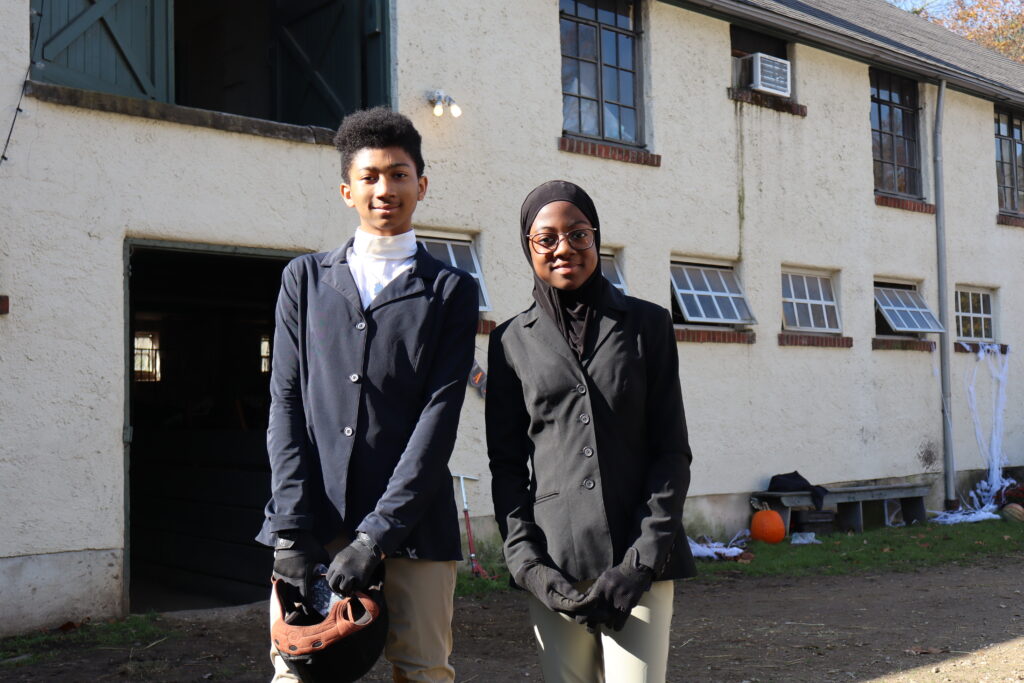 We Are Accepting New Riders!
Interested in joining the Work to Ride (WTR) program? Apply today! We accept program participants on a rolling admissions basis. If you have any questions or concerns regarding eligibility, please complete the virtual eligibility check form before filling out an application. Once submitted, a staff member will reach out to you directly to help you begin the application process.
Once accepted into the program, new WTR participants begin in "The Sunday Program", which they attend from 1-4 PM weekly, all year round. Here, students learn the foundations of horsemanship, care, and riding. When appropriate and space permitting, riders graduate to the "Saturday Program" in which their weekly time commitment is gradually increases and they learn more technical equestrian skills. At this point, academic tutoring is also available. Before moving to the Saturday Program, participants are evaluated and parents/guardians are consulted to ensure that all parties can commit to the additional time commitment to the Saturday Program.
Please contact our Director of Outreach & After-School Programming, Irene Lobron at irene@worktoride.net or 215-917-8975 for more information.