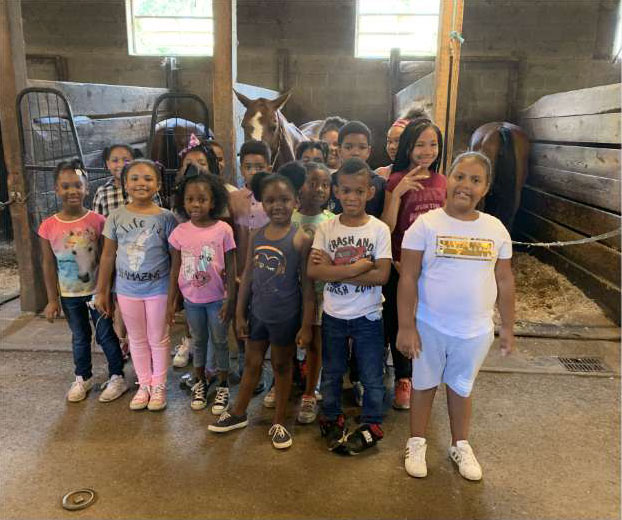 Discovery Days are educational opportunities designed to help introduce children and young people to horses. We offer two programs:
Discover Day One introduces children to a working farm. No riding.
Discovery Day Two is a two hour introduction to a working farm and horses, and includes 15 minutes of riding.